We're a small team with big experience in our field. We're friendly, smart, honest & reliable.
Work with us and you will see the difference.
Our Work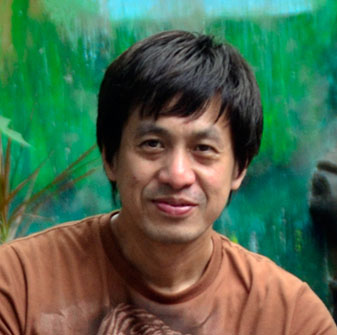 Sergio "Jhun" Obenza III
FOUNDER   ·  DESIGNER (UI/UX)  ·  DEVELOPER  ·  PROJECT MANAGER
Jhun manages the overall operations of the business. He is the leader of the team who makes sure that every project is finished within the stipulated time frame.
He's a hands-on web designer and wordpress developer who's very very passionate in his work, looking at every minute details of every project so the result is of utmost quality for client's to be proud of.
When not working, he is a guy who does a lot of handy work and DIY home projects. He's fond of reading, watching movies and he's also the reigning cook of the house 🙂
During long breaks, he loves going on long drives and spend some quality time with the family.
Honey is the co-founder of Mindfuzzion Web Solutions. She is the next in command and loves everything about wordpress. A hands-on web designer and wordpress developer who works fast and is very reliable.
Whenever she's not working, you can see her in bed tinkering her phone or sleeping. She's also into horror movies but the funny thing is when the horror part is on, you can see her covering her face with her hands.
She also loves listening to music, reading and fashion.
Jhunalie "Honey" Obenza
CO-FOUNDER   ·  DESIGNER   ·  DEVELOPER
WHAT WE CAN DO FOR YOU
Have a project you think we can help? Click the button below and tell us about it.
We have helped a lot of client's already and we believe we can help you as well.
TELL US ABOUT YOUR PROJECT