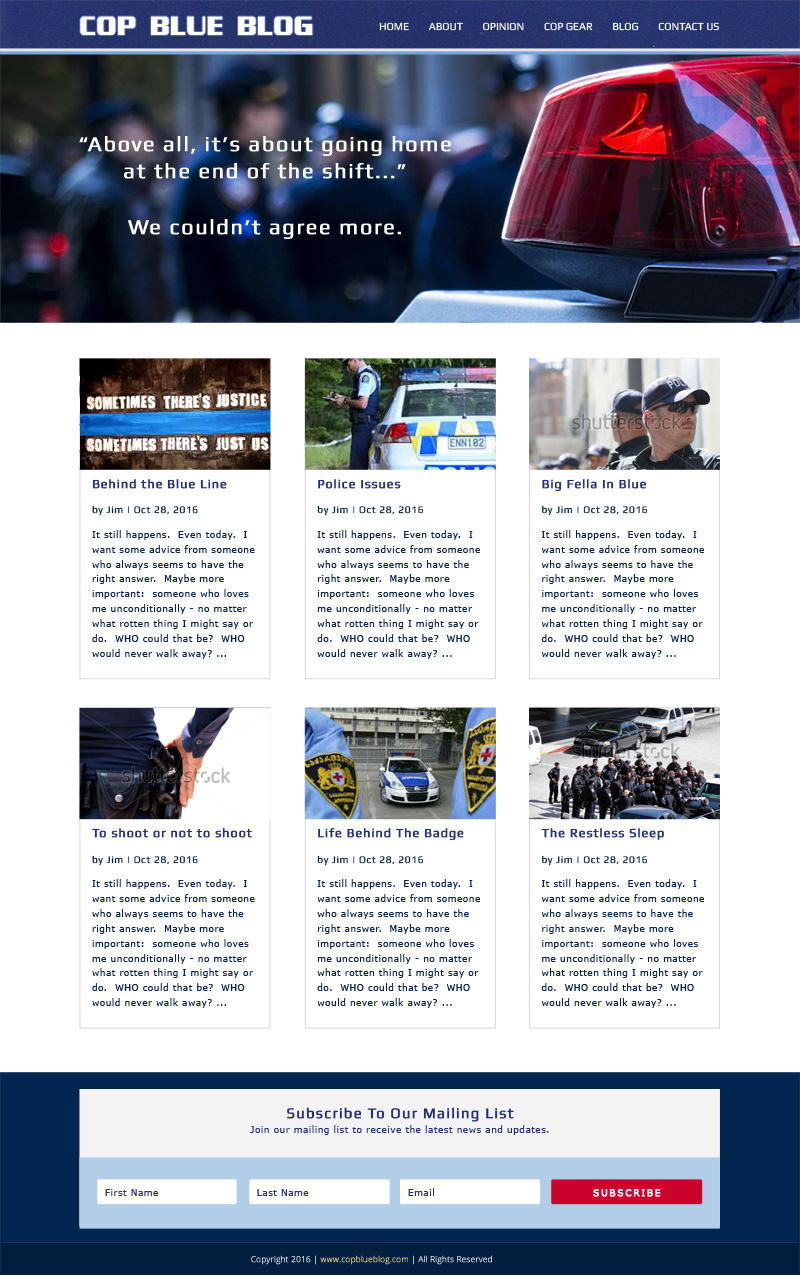 Cop Blue Blog
This is a new website design and build. The client wishes to build a site that is intended for cops for them to get current information's during their spare time. He wants to have the site designed and build reflecting the overall professionalism of law enforcercement agencies.
TYPE OF WORK: Site Design and Development
CATEGORY: Informational, WordPress
VISIT SITE
BACK TO PORTFOLIO
WHAT WE CAN DO FOR YOU
Have a project you think we can help? Click the button below and tell us about it.
We have helped a lot of client's already and we believe we can help you as well.
TELL US ABOUT YOUR PROJECT